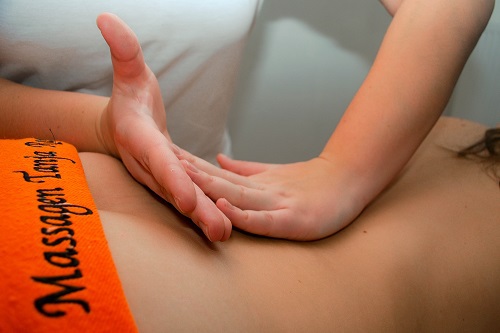 This therapy is used mainly in the case of leg differences, pelvic obliques, scoliosis and other disorders of the spine and the resulting symptoms (headaches, digestive discomfort, stinging in the chest) or radiating complaints in the extremities.
The Breuss massage is a gentle energetic back massage with amber oil. The surrounding muscles are looesened and the spine itself is stretched with the special massage techniques.
The Breuss massage is combined with the Dorn technique. This is a method to compensate for functional differences in the limbs and to softly readjust vertebrae that deviate from their healthy position, free of mechanical pressure, to their original position. This also has a positive effect on the supply areas of the nerves emerging between the vertebral bodies.