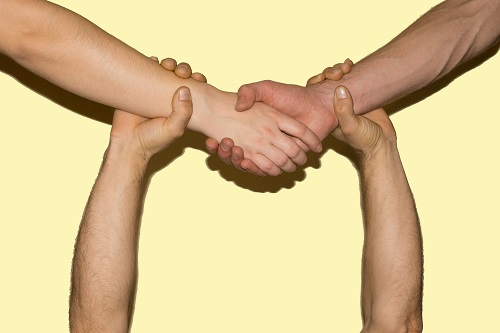 Identify and accept reciprocal blockages and viewing angles while remaining faithful and feeling good.
INAMEA offers a very special self-developed mediation technology for families, relationship topics as well as for companies and larger teams!
Each mediation is based on:
Making clear to the participants what is the cause of their dispute, their disharmony!
Explaining the respective arguments from all angles.
Finding the intersections and recognizing them as a connection.
Showing each person their own learning process.
Reorienting the angles and evaluations.
Leaving each one his point of view, but also accepting the others.
Letting arise harmony from the disharmony and thereby finding solutions for all participants.
Through this INAMEA work a lasting change in the relationship is possible, both privately and professionally!