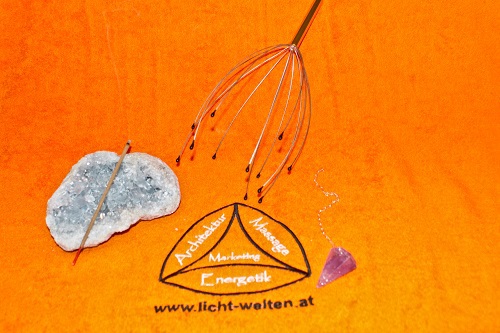 Identify the personal needs and promote the body, the mind and the soul with a variety of possibilities.
Well-being is given to us when we choose it!
Of course, there are some ways to support our organism and promote our sense of well-being, here the INAMEA wellness offer:
An INAMEA session can cover the mental wellness area. There is a possibility for each topic, but above all, such a session optimally shows which areas in the organism need additional physical or mental support.
By touch, a wonderful energetic colon cleansing can be made or
The chakras can be harmonized.
In addition, an energetic spinal column adjustment can be very beneficial and lasting.
The meridians can come into optimal flow,
Scars can be dejammed or
A guided meditation (ONLY GERMAN) can relax you
For physical support, see
detoxification
and
massages
.