A traditional Asian way to relieve tension and reduce overacidification, especially for cellulite and lumbago.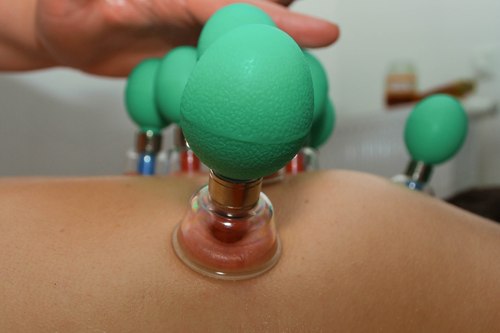 By means of special glasses (cupping glasses in different sizes), tensions and overacidification in muscles and skin tissue are loosened.
We like to use Haki-cupped glasses because they have a polar effect on the meridian system and the energy flow of our organism, in addition to the vacuum effect!
Very popular with lumbago, migraine, cellutlite and many more.